The housing concept Boardinghouse was completely unfamiliar to us as an Eching family owned business and landlord of residential and commercial real estate with roots going back to the year 1946. It was probably the love of building and designing that made us accept this challenge.
The idea of giving people a temporary home that was different from the others became reality in 2010. At that time, however, we would never have dreamed that the initial 39 apartments would eventually become 180 and that Boardinghaus Eching would become one of the largest providers of temporary housing in the region.
At Boardinghaus Eching, hospitality and service are always a top priority, while at the same time we respect our guests' desire for privacy, which is essential for a home-like feeling. The high-quality furnishings of our Serviced Apartments, the well-kept property and Eching's numerous recreational opportunities also contribute to this feeling. 
We are not a hotel with a permanently staffed reception, but we are available for you - in case of emergency even around the clock!
We look forward to being your host!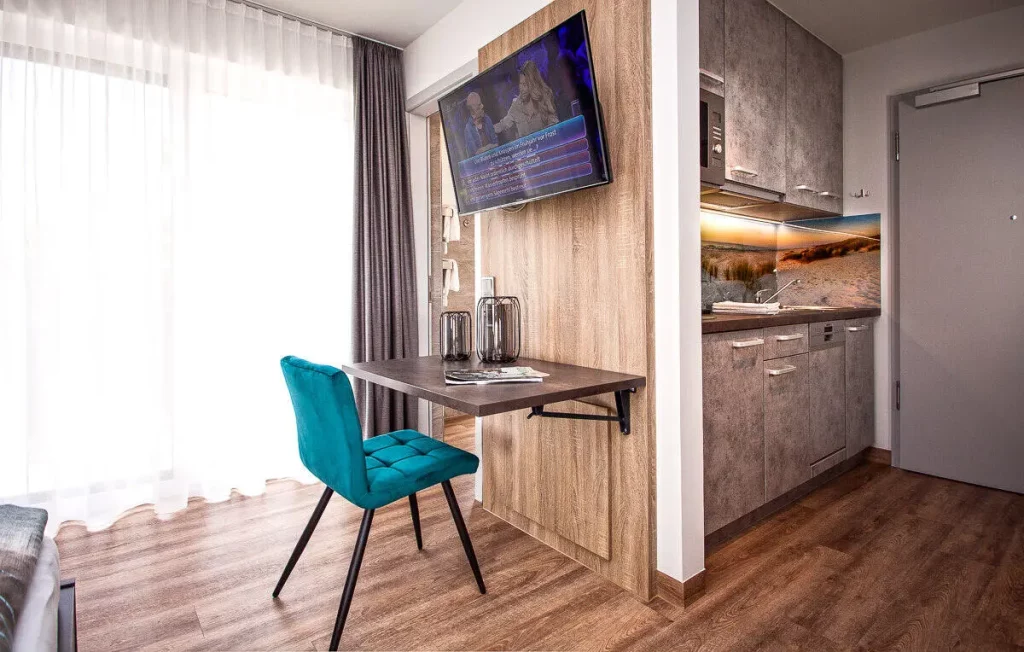 Environmental and climate protection is of particular importance to us. A modern, highly efficient combined heat and power plant as well as several photovoltaic systems produce electricity and heat. Our newly constructed buildings were built according to Effizienzhaus Standard 55 and are equipped with a ventilation system with heat recovery. Energy storage systems compensate for fluctuations in demand, charging facilities for electric cars enable environmentally friendly mobility, and our flower meadow contributes to the preservation of biodiversity. We joined the Bavarian Environmental and Climate Pact in 2021.
Contact us - for questions, problems or just because.