Prime location near Munich

At home in Eching
Only a stone's throw from Munich and the airport, close to the Autobahn and with suburban train connection, yet quietly located and surrounded by nature - this is the community of Eching in the beautiful north of Munich.
Eching is a great place to live! Here you can do sports to your heart's content and gourmets will find a wide range of culinary offerings. From hearty Bavarian to Ayurvedic-Indian, from doner kebab to upscale cuisine, there are treats for every taste. The area also has a lot to offer culturally, but that is by no means all.
In search for a place to cool off, the approximately 14,000 residents of Eching have a choice, as Lake Eching and Lake Hollern are both within walking distance.
Besides its bathing lakes, Eching is known for its numerous nature reserves: Garchinger Heide, Echinger Lohe, Mallertshofer Holz mit Heiden or the Isarauen - all reachable on foot or by bike in a few minutes.
The community center of Eching offers a packed cultural program throughout the year - from concerts and readings to cabaret. There is something for everyone.
In the village center there is also a minor sight. The Roman Catholic parish church of St. Andrew dates back to a Romanesque church building from the 12th century and is dedicated to St. Andrew the Apostle.
Eching provides more than 6,000 jobs in a wide variety of industries. The proximity to the Technical University of Munich Garching gives local companies direct access to highly qualified employees in the technical and scientific fields.
In particular, Eching is known for its furniture retail. Mömax, POCO, Möbel Roller, KARE, Maisons du Monde, various specialty kitchen outlets and, of course, IKEA. In 1974, as the Swedish company started to expand to Germany, the choice of the first location fell on - exactly - Eching. So if you still need decorations or other utensils, you can go shopping in Eching to your heart's content.
Eching and the Munich region offer a very high quality of life and a wealth of leisure opportunities and sights. Discover a few of our highlights - all reachable within a 30 minutes' drive from us.
Eching Lohe & Garching Heath
Take a stroll through the Echinger Lohe natural forest reserve. The adjacent Garching Heath, world-famous among biologists, is home to 218 recorded plant species, more than 50 of which are on the Red List of endangered species.
Lake Eching & Lake Hollern
From Boardinghaus Eching you can reach not only one, but 2 bathing lakes in less than 15 minutes by foot. Both feature crystal-clear water, extensive sunbathing lawns, beach volleyball court and barbecue areas. There is also a kiosk offering drinks and snacks!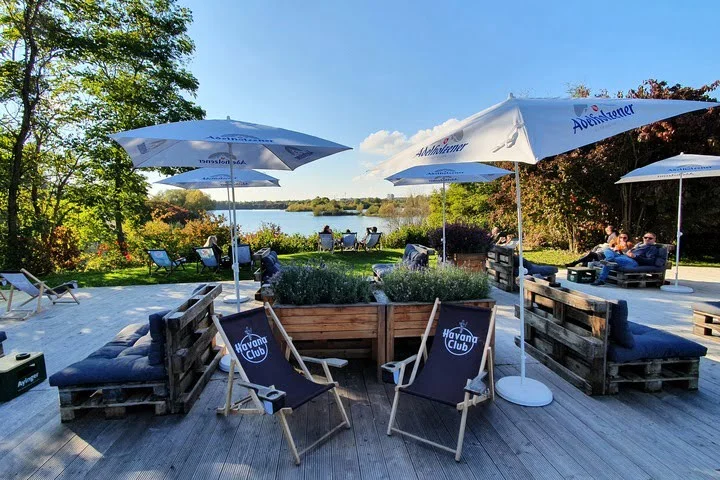 Directly adjacent to Boardinghouse Eching you will find probably one of the most extraordinary restaurants in the region - "akram's", which is visible from afar at night. The restaurant is characterized not only by its excellent Euro-Asian cuisine, but also by its special ambience.
Once a year, thousands of brass music fans embark on a journey to the 4-day Brass Wiesn Festival at the Eching recreational area. In addition to the music, it's especially the surroundings that are unique! A giant party for young and old and a great opportunity to get a taste of the Bavarian way of life.
Schleißheim palace & Flugwerft
The extensive palace complex in the neighboring town of Oberschleißheim is easily accessible by bike and invites you to sightsee and stroll around. Afterwards, a visit to the aviation museum Flugwerft Schleißheim, a branch of the famous Deutsches Museum, is worthwhile.
ESO Supernova Planetarium
By bike you can also easily reach the Planetarium & Visitor Center "ESO Supernova" at the headquarters of the European Southern Observatory (ESO) in Garching. Here you can immerse yourself in the fascinating world of the universe with all your senses.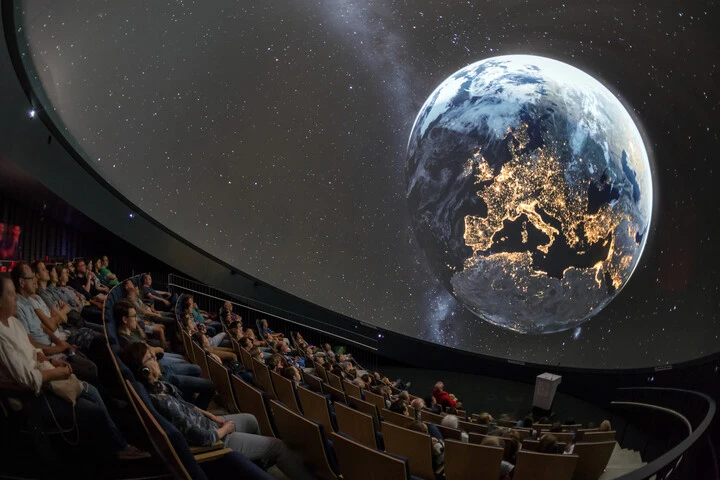 See a FC Bayern Munich game live, book a guided tour of the arena, or immerse yourself in the club's long history at Germany's largest club museum.
The Weihenstephan Hill in Freising is home to the world's oldest brewery still in operation, the Weihenstephan Science Center, and the well-known gardens of the Weihenstephan-Triesdorf University of Applied Sciences.
In the region around Eching there are several palaces, but the Nymphenburg palace complex in Munich is one of the most impressive for us. Among numerous other sights, a must for any sightseeing tour of Munich.
With 35 saunas, 28 slides, 40 pools and a huge outdoor area, Therme Erding is the largest thermal spa in the world. Perfect for warming up on cold winter days.
Tip: The spa is very busy on weekends and holidays. If possible, visit during the week!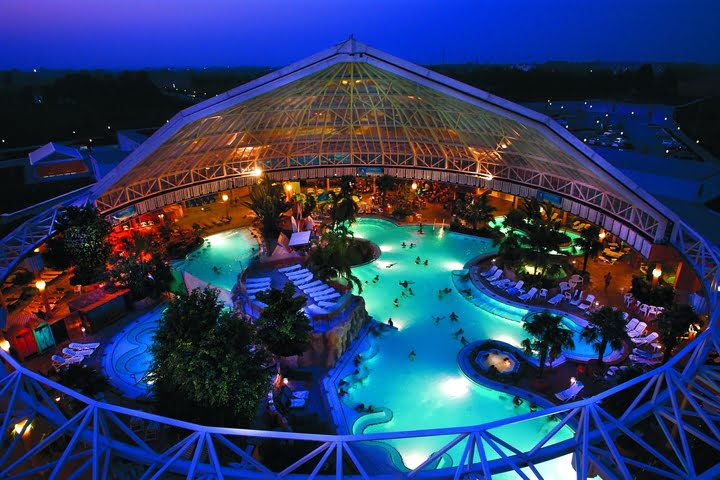 Book your temporary home in the north of Munich now.